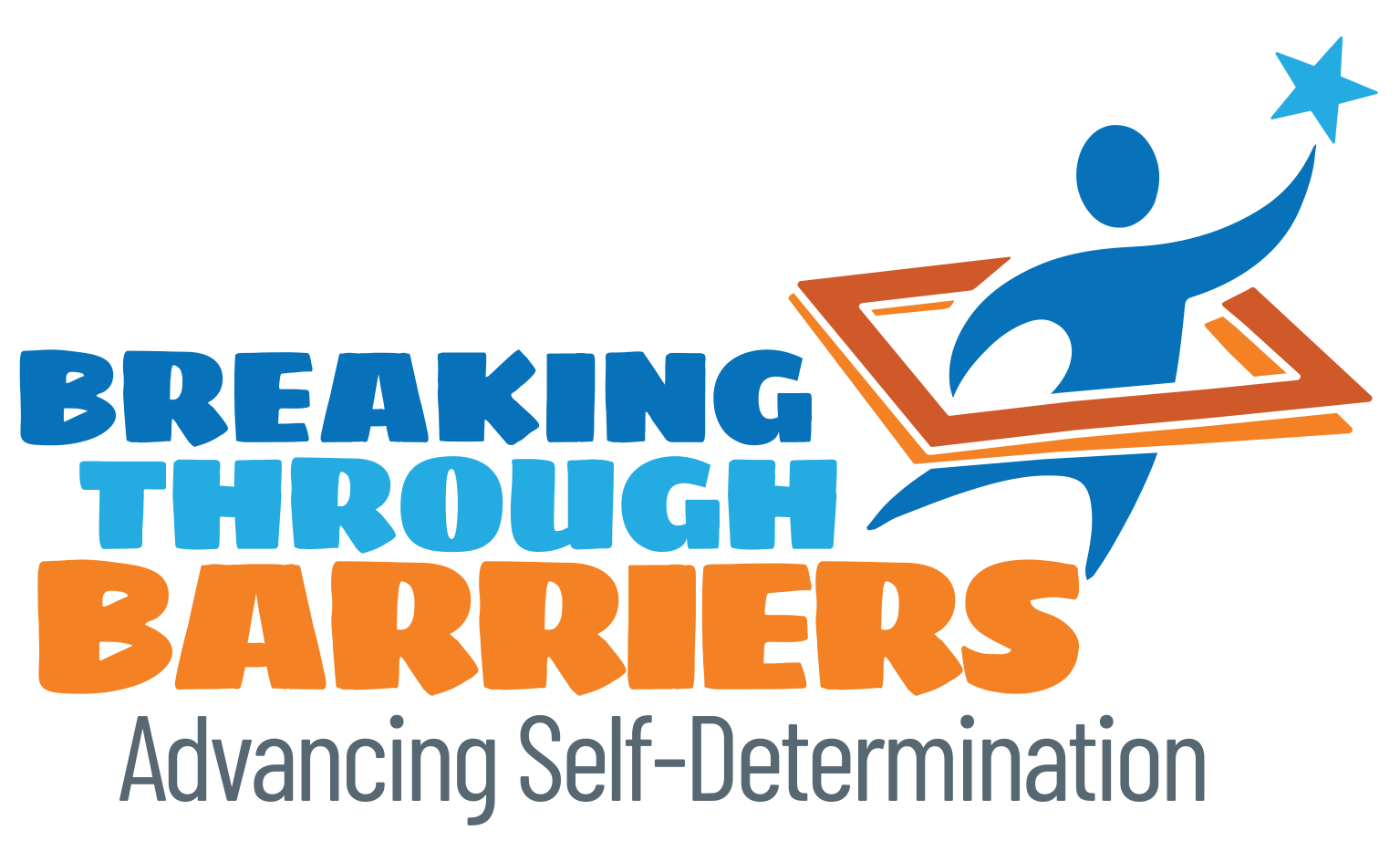 A Statewide Virtual Conference on
California's Self-Determination Program

December 2, 2022
8:30 am – 4:30 pm PT
Join us for a day of barrier busting and advocating for self-determination! We're working together to break through barriers so every person in the Self-Determination Program (SDP) has a meaningful life of freedom and choice!  View Agenda >>

How is this conference different?
This conference is not about identifying barriers — we know what they are, right? Instead, we will strategize together to break through those barriers to build a Self-Determination Program that provides:
timeliness – people should enter the program without delays
responsiveness from the providers and systems that serve us
equity in services, budgets, providers, regardless of race, location, or disability
oversight that keeps those implementing the SDP accountable
meaningful outcomes, defined by the people the program serves
The principles of Self-Determination are freedom, authority, support, responsibility, and confirmation. We want a program that lives up to those principles every single day and for many years to come, too. And we need to be part of building the solutions that get us there, because this program is about us!

What will this conference include?
keynote speeches by leaders in California
testimonials from SDP participants
panels of self-determination experts
numerous breakout sessions focusing on solutions and strategies to breaking through barriers in the SDP
SDP Expo where you can virtually visit dozens of exhibitors including independent facilitators, FMSs, service providers, advocates, and others
"Wonder Rooms" where you can network and virtually meet other SDP participants, family members, and professionals from throughout California.

How will this conference be held?
In order to keep everyone in our community safe, this conference will be held virtually. This conference will take place on the innovative Whova Platform, an easy to use app and website that allows you to: link to all sessions (which will be held on Zoom); link directly to all exhibitors; connect with other conference attendees through private messaging; and even play some self-determined games!

Who is this conference for?
Everyone! But particularly:
People with disabilities served by regional centers
Family member of people served by regional centers
Independent facilitators, person-centered planners, SDP transition supports
Financial management services staff
Service providers, agencies, direct support professionals
Regional center staff, service coordinators, participant choice specialists
Advocates, attorneys
Anyone else interested in the success of the SDP!
We welcome everyone who's invested in the SDP to join us: self-advocates, family members, and professionals.

Will the conference be recorded?
Yes. The keynote speeches and all breakout sessions will be recorded. All conference attendees will be sent links to view the recordings after the conference ends.
Registration costs
Individuals served by regional
centers, their family members,
and their direct care staff:
Early Bird – By November 9:  $75
After November 10: $100
Professionals, such as regional
center staff, IFs, FMSs, advocates,
service providers, and others:

Early Bird – By November 9:  $150


After November 10: $200
All registrations include:
Links to attend all main sessions and 20 breakouts
A mailed copy of the latest edition (October 2022) of Thinking Outside the Box — DVU's "Bible" on the SDP
Access to the SDP Expo with dozens of exhibitors
Access to the Wonder Rooms to network with others
After the conference, access to recordings of all sessions and 20 breakouts
Register by November 9 to take advantage of Early Bird discounts.
Payments accepted
Regional center POS for people not in the SDP: Our vendor number is #PH2437
Current SDP Participants – We can invoice your FMS
Credit and debit cards
Conference sponsorships
DVU is looking for sponsors for the conference to help support scholarships as well as language and ASL interpretation. Register as a Conference Sponsor
Expo Exhibitor Information Coming Soon!
Stay tuned for more information about sponsorship opportunities and our Expo.
Follow us on social media for updates!




#DisabilityVoicesUnited
#DVU
#BreakingThroughBarriers