Resolving Disputes with Regional Centers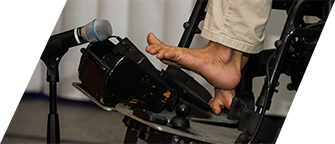 Resolving Issues With Regional Centers: A Step-by-Step Guide to Your Resources
If you are having issues with your regional center and attempting to resolve the dispute directly is not working, there are resources that can help! Below, find our step-by-step guide to resolving issues with your regional center. We suggest approaching each resource in order.
1.) Office of the Self-Determination Program Ombudsperson
The Ombudsperson has many duties. Among them are facilitating solutions to disputes and investigating complaints about how the Self-Determination Program is implemented. The Ombudsperson also collects data on the complaints they collect and presents that data to the legislature. Because this office tells lawmakers what's going on at regional centers, it's very important that you let the Ombudsperson's office know about any problems you're having.
How to Contact the Ombudsperson
2.) If You Believe Your Rights Have Been Violated – Form 4731 Complaint
This step is specifically if you believe your rights have been violated. For example, do not file a Form 4731 Complaint if you disagree with your budget amount, or with what kinds of services have been authorized. for you. Do file a Form 4731 Complaint if you feel you have been discriminated against or retaliated against.
3.) If You Disagree With a Regional Center Decision – Go to Fair Hearing
This step is for disagreements may about services, eligibility or any decision the regional center made that you disagree with. 
4.) Disability Rights California – Office of Clients' Rights Advocacy (OCRA)
If you've gone through the previous steps and now you have questions about your rights or need help navigating the system, contact the Office of Clients' Rights Advocacy (OCRA). OCRA provides free legal advice, information, and representation to regional center clients.