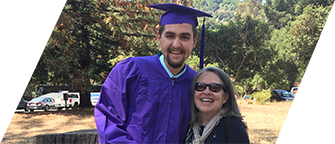 Meaningful Outcomes
That Matter To Us
We all want better lives for ourselves and our family members with developmental disabilities. But how regional centers and schools define better outcomes often differs from the way we think about it.
Instead of being segregated and stigmatized, we want to be included and valued
Instead of being taught and served in one-size-fits all classrooms and programs, we need instruction and services that are individualized to our needs so that we can realize our potential to learn
Instead of having no choices in where we live, whom we live with, and who cares for us, we want to be in control
Instead of most us being unemployed and living in poverty, we want to do meaningful work and be compensated appropriately
Instead of being victims of astounding rates of physical, sexual, and verbal abuse, we want to be safe and treated with respect
Instead of living in isolation and without social relationships, we want to be happy and have friends
Instead of having preventable chronic health conditions, we want to have healthy and active lifestyles
Instead of being ignored when in a crisis, we want a safety net that addresses our mental and physical health needs in an urgent manner
A significant barrier to achieving these better outcomes is that the systems that support us often don't focus on or measure what matters. We often confuse compliance by a service provider with the progress of the individual they serve. Just because a provider checks a box on a form doesn't mean that we are making progress. The systems need to take the lead from us, the individuals and families, on whether we are moving forward and what we think is important for our future.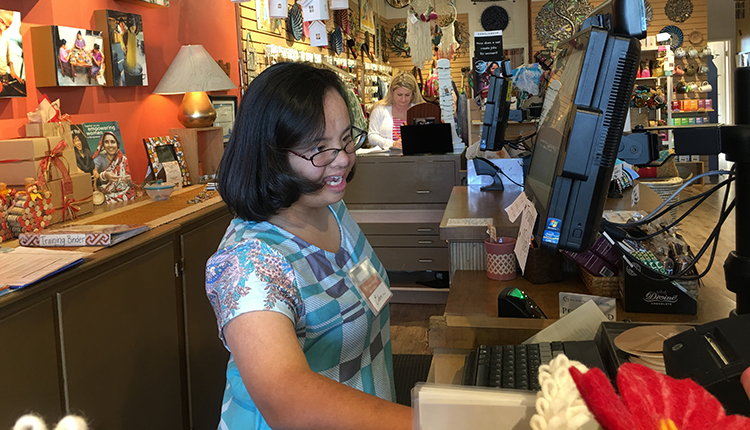 DVU board member Eden Rapp working the cash register at a store
Report on the Safety Net
Disability Voices United has written a report on the lack of safety net programs, housing, and supports in the developmental disability system. This report focuses on how individuals served by regional centers can be in a health or behavioral crisis and receive little or inappropriate supports, leaving people and families in desperate situations. The report, which includes a set of recommendations, was delivered through testimony before the California state legislature.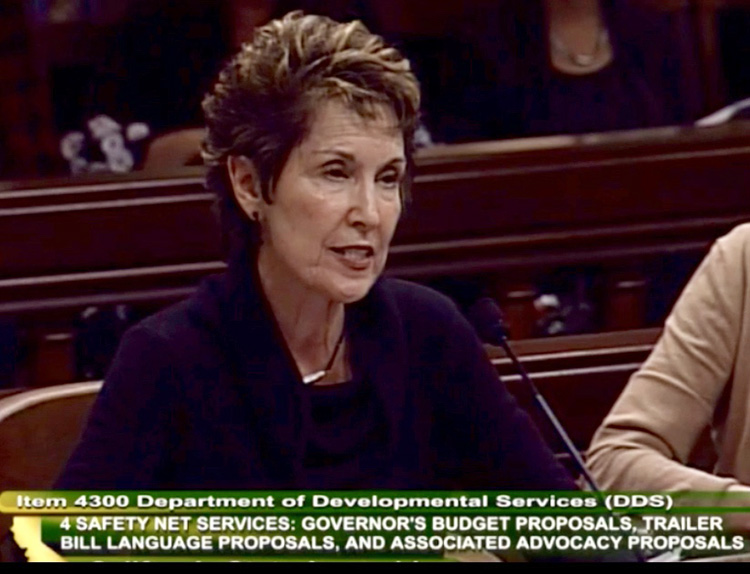 Disability Voices United board member Connie Lapin testifies on our Safety Net report before a state Assembly committee