Racial & Ethnic Disparities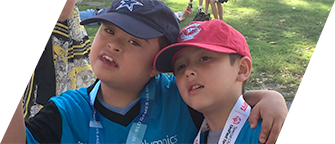 New Data Show Racial and Ethnic Disparities Worsening for California Adults with Developmental Disabilities

Systemic Discrimination Persists Despite $66 Million in State Funding Spent to Address Widespread Inequities

Disability rights advocates released an alarming new report this week outlining deepening racial and ethnic disparities within California's developmental disability services system, leading to dramatically reduced opportunities and potentially dangerous situations for adults with developmental disabilities.
"The 2022 Disability Voices United report paints a disturbing picture of systemic discrimination throughout California, despite numerous programs and $66 million spent to reduce chronic inequities," said Judy Mark, Disability Voices United President, and mother of a son with autism. "In a state that claims to be as progressive and multi-cultural as California, people with developmental disabilities receive radically different levels of services depending on their race, ethnicity, or the region where they live. Our government cannot continue to allow this discrimination to continue."
The new data show disparities are most glaring in Latino communities, where adults can receive as little as 43 cents for every dollar spent on services for white adults. Geography also plays a role. For example: a white adult in Golden Gate Regional Center (San Francisco) gets an average of $85,295 in services annually versus Latino adults at Inland Regional Center (San Bernardino) who receive $19,813 and Asians at Central Valley Regional Center (Fresno) who get only $17,299 in average annual services.
"As parents and advocates, we know that a day that goes by without services for our children is a day that can never be replaced. We need to see that same level of urgency from all of the 21 regional centers," said Fernando Gomez, co-founder of the Integrated Community Collaborative and father of a teenage son with developmental disabilities. "We're tired of excuses and our children can't afford to wait. We can't leave behind another generation of Latinos because the State allows inequities to plague our regional center system."
The new Disability Voices United report is entitled "A Matter of Race and Place: Racial and Geographic Disparities Within California's Regional Centers Serving Adults with Developmental Disabilities." It looks at service funding levels at regional centers across California and includes detailed analysis based on race, ethnicity and geography. The DVU report follows a study released earlier this year by Public Counsel focusing on children of color with developmental disabilities, called "Examining Racial and Ethnic Inequities Among Children Served Under California's Developmental Services System: Where Things Currently Stand." The Public Counsel report also found that inequitable funding remains deeply rooted and is worsening between Hispanic and white children at most regional centers.
"Sadly, California's regional center system still operates haphazardly with wild inconsistencies in funding," said Brian Capra, senior staff attorney with Public Counsel and author of the report. "DDS continues to use a convoluted funding formula that gives unequal resources to different regional centers and employs a laissez-faire approach to service delivery that allows inequities to fester. Tragically, our most disadvantaged families continue to get the least amount of support."
The reports include a list of recommendations to end disparities, including more regional center oversight, transparency and monitoring. They also recommend targeting funding that is tied to accountability and results
Disability Voices United is a California statewide advocacy organization exclusively directed by and for individuals with developmental disabilities and their families. DisabilityVoicesUnited.org
Public Counsel is the nation's largest provider of pro bono legal services, utilizing an innovative legal model to promote justice, hope, and opportunity in lower-income and communities of color in Los Angeles and across the nation. PublicCounsel.org
The Integrated Community Collaborative supports Latino families affected by developmental disabilities in navigating support systems on a peer-to-peer basis through its Integradora Program to address cultural and language barriers to obtaining equitable services. IntegratedCommunityCollaborative.org