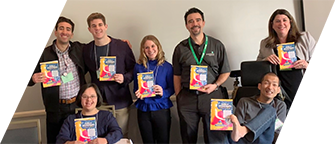 Welcome to the DVU Store! Show your support for our advocacy with DVU gear. And our latest publications are great tools to help in your Self-Determination journey.
Please note: our small team ships your orders by hand! Please allow 2-3 weeks for shipping.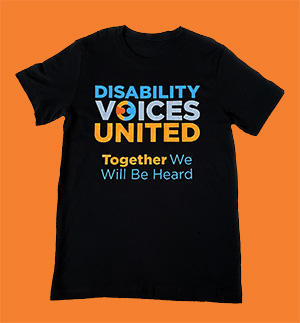 DVU T-Shirt
These black cotton-blend
t-shirts feature the Disability Voices United Logo and proudly announce, "Together We Will be Heard".
Sizes: S – XXXL $25, including tax and shipping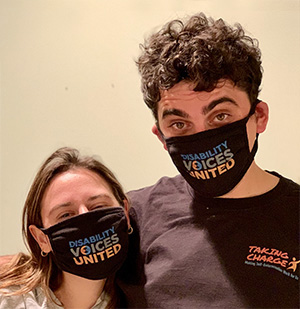 DVU Face Mask
DVU-branded fabric face mask.
Size: One size fits most
$10, including tax and shipping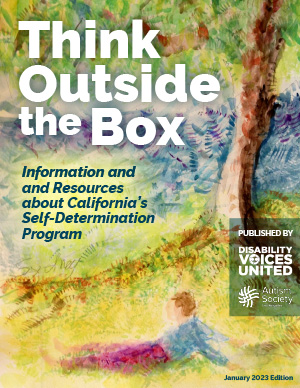 Updated 2023 Edition
Now Available
A guide to California's Self-Determination Program. Updated in January 2023, it discusses all parts of the SDP, from person-centered planning to budgets and more.
$25, including tax and shipping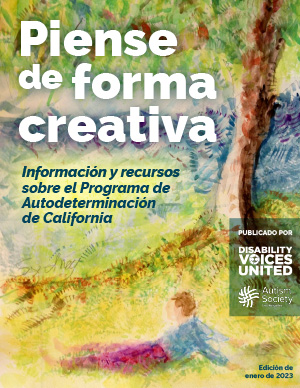 Edición Actualizada de 2023 – Ya Disponible
Una guía del Programa de Autodeterminación de California. Actualizado en enero de 2023, trata todas las partes del PDE, desde la planificación centrada en la persona hasta los presupuestos y más.
$25, incluyendo impuestos y envío
A guide for participants, families, and professionals that profiles ten children and adults who imagine their lives under Self-Determination. It also tells the story of participants in the pilot project and how self-determination has enhanced their lives.
$15, including tax and shipping